DEBORAH CHENEY, DISTRICT 6600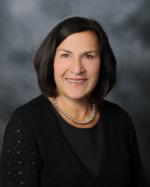 Deborah Cheney  is a native of Van Buren, Ohio.  She received her degree in Elementary Education at the University of Findlay and her Masters' Degree in Elementary Administration at the University of Dayton.  She joined the Waterville Rotary Club in the Fall of 2004 when she was named the Principal of the Waterville Primary School in the Anthony Wayne District.  She was the President of the club during 2012-2013.  She was instrumental in forming the Interact Club at the Anthony Wayne High School and is the advisor of the Club.  She is currently on the Public Relations Committees of the Club.
Deb was an elementary teacher for over 20 years and an elementary Principal for 10 years.  She supervised Student Teachers for BGSU, the University of Akron, and the University of Toledo for five years.    
Deb is very dedicated to Rotary and Interact.  She has chaired the Pancake Supper, the Student of the Month program, and the social committee.  She was the AG for Area 3 for three years. She is a trustee of the D.O.V.E. fund and a member of the Waterville Community Church.  She and her wonderful husband Chris have been married for five years and live in Waterville but spend a lot of time traveling to Michigan, Charleston, Chicago, and Indianapolis to visit their children and two grandsons, Blake and Landon.  She enjoys baking, traveling, walking, and gardening.  
AMY KAPOSTASY, DISTRICT 6630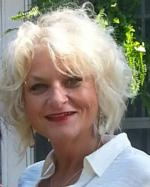 Amy Kapostasy  was the 2014-15 President of the Rotary Club of Mentor.  In addition to her numerous club roles and activities, she has been involved in many district activities.
 
She has served for the past three years as a member of the District Conference Steering Committee. She was a member of the Class of 2015 of the Leadership 6630 program. She was serving as assistant governor for the Lake County Cluster when she was chosen as District Governor Nominee.  
 
During the 2015-16 year, she was an at-large member of the District 6630 Board of Directors, a member of the Strategic Planning Review Committee, and a member of the Awards Committee. In addition, she attended the Rotary Emerging Leaders Forum at the 2015 Zone Institute and has facilitated at All Ohio PETS.  
 
In her professional life, Amy is the development and corporate services manager at Lake Metroparks, where she has worked for almost nine years. She is also a trustee and vice president of the board of the Lake County Visitors Bureau and is a member of the Fairport Harbor Planning Commission.
Amy attended Fairmount State University to pursue her Bachelor of Arts degree. Before joining Lake Metroparks, she was a ranger for the National Park Service and also had the privilege of working aboard and traveling on a private yacht.
 
Amy enjoys spending time with her husband Bob and their three daughters Chloe, Sophie, and Amelia. When Amy is not spending time with her family she can be found volunteering for various organizations throughout Lake County and Northeast Ohio.
MICHAEL RAULIN, DISTRICT 6650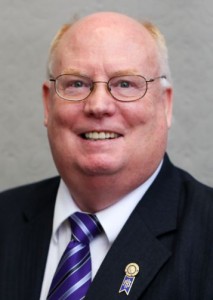 Michael Raulin joined Rotary in 2004 shortly after moving to Ohio. He has held several roles in the Canfield club, including president, photographer, website coordinator, co-editor of the newsletter, Interact representative, and chair of the Public Relations, Membership, Foundation, and Vocational committees. He won the Rookie of the Year award and the club won several district awards for projects he headed. He has attended five RI Conventions and every district conference except one since joining Rotary.
Mike also served as the district website coordinator, the chair of the District Technology Committee, and Assistant Governor. He is a facilitator at All-Ohio PETS and a lead facilitator at RYLA. He is a Paul Harris Society Member, a major donor, a benefactor, and a member of the Bequest Society. He was also served as a website coordinator for one of the sites of the Rotary Global History Fellowship.
Mike received his Ph.D. from the University of Wisconsin. He was on the faculty of SUNY at Buffalo for 25 years, where he served as Director of the Psychological Services Center, Director of the Ph.D. Clinical Psychology program, and the founder and director of the department's Anxiety Disorders Clinic. He is currently on the faculty at Youngstown State University.
Mike has published 30 articles or chapters and is author of an abnormal psychology textbook and coauthor of a research methods textbook (now in the 8th edition). He has served on the editorial board of two top journals and has reviewed papers for 20 different journals. He has also reviewed NIH grant applications.
Mike has been active in psychological affairs. He was president of the Psychological Association of Western New York, chaired the program committees for the Society for Research in Psychopathology and the Eastern Psychological Association, and was president of the National Association of Directors of Psychology Training Clinics and secretary of Society for Research in Psychopathology. He has an excellent reputation for his teaching, with evaluations that consistently place him among the top instructors at the university. He has won awards for teaching and public service and is listed in five different Who's Who volumes.
Mike is looking forward to being district governor, meeting Rotarians throughout the district, and sharing his passion for Rotary.
MARCUS MABELITINI, DISTRICT 6670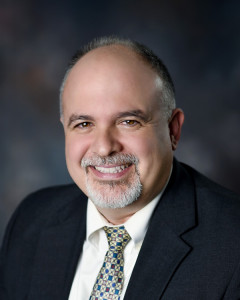 Marcus "Mark" Mabelitini is a member of the Sidney Rotary Club, Past President of the Tipp City Rotary Club, a Paul Harris Fellow, and served as an Assistant Governor.  As a Club member, he has been involved with the Four Way Speech Contest, numerous service projects, and RYLA.  As Assistant Governor, he especially enjoyed the fellowship with Rotarians at the 9 different clubs for which he was responsible over the years, and also enjoyed working at the various service projects and fundraisers of those clubs.  He joined Rotary in 2006 because his employer wanted him to join, and he stays because he loves being a Rotarian.
In addition to Rotary he has served on public and non-profit boards including the Downtown Tipp City Partnership, Tipp City Restoration and Architectural Board of Review, and SafeHaven Inc., a mental health support center.
He received a BA in Public Administration from Capital University in 1998 and a Master of Library Science degree from Indiana University in 2002. After 20 years as a manager and administrator of public libraries, he is now the owner and recreational/personal chef for At Home Bistro.  Cooking has always been his passion, and now he gets to follow his passion as a career.   When he is not cooking, he is a substitute school teacher because he loves seeing children learn and he often learns something from them.  Sometimes you need to be around kids to help you see the world with a fresh perspective.
He is married to Aliana Mabelitini (President of the Sidney Rotary Club) and has a son and three stepchildren.  
SHANE PYLE, DISTRICT 6690
Shane Pyle is a third generation Rotarian from a very large Rotary family. Shane was born on October 12th, 1964 which was the same year his grandfather Dr. James J Pyle was president of the Coshocton Rotary Club. His mother, Sandy Pyle was club president in 2002-2003 and his father, Dr Kevin J Pyle was president-elect when he passed away in October, 2005. Shane was club president in 2003-2004. Shane's step-father is PDG Roger Viers, who was district governor of District 6690 in 2000-2001. All of Shane's family, including his wife, two adult children James and Jennifer, and his nieces Cassie, Natasha and Katie, are Paul Harris Fellows.
Shane joined the Coshocton Rotary Club in 1998, 25 years after his first attendance as a guest in 1973. Shane became very involved in district level activities in Rotary having served as Assistant District Governor in 2007-2010, Rotary Youth Exchange, RYLA and District Legislation. At the club level Shane is involved with Youth Exchange, Foundation, Group Study Exchange, Kick Cancer, African Water Well projects and mosquito netting projects, RYLA and newsletter/social media editor.
During the 1970's and 80's, Shane's father's work took them away from Ohio to live in Kentucky, Vermont, Nebraska, Iran and Northern Ireland. Shane never attended the same school for more than 2 years until finally settling down in Nebraska. Shane later went on to the University of Nebraska-Lincoln to earn his Pre-Medicine degree. In the 1990's the family returned to Coshocton, Ohio to operate their financial planning practice with Raymond James Financial Services. Shane is currently the branch manager and holds the designation of Chartered Market Technician.
In his community, Shane is actively involved with the Coshocton Footlight Players community theater, The Coshocton Airport Amphitheater, The Free and Accepted Masons of West Lafayette, Ohio, Scottish and York Rite Masons, Knight Masons of Ireland, Habitat for Humanity, Chairman of the Coshocton Civil Service Commission, Plainfield United Methodist Church and Leadership Coshocton County.