MARIS BRENNER, DISTRICT 6600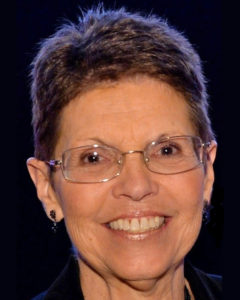 Maris Brenner raised in Quincy, Illinois and now at home in Sandusky, Ohio, is a resort marketing and sales professional with 4 decades of sales experience at varying sized golf, island, and conference resorts and hotels in destinations from California and Hawaii to Alaska, Wisconsin and Missouri to the mountains of Virginia. The last 11 years she led the Sales and Marketing Team at Kalahari Resort and Convention Center. and continues on a modified schedule at Sawmill Creek Resort as NW OH, MI, and IN Sales Manager.
Semi-retired, she continues her volunteer work with community organizations including service for the last two years as President of the UWEC, Trustee and Past President of Lake Erie Shores and Islands VCB, and on the steering committee for the area's largest, Cancer Fundraiser, Girls Night Out. Maris is active on the Sandusky Bicentennial Committee for Sandusky and leads the planning for the once in 200 years, Founders Day Parade next August.
A Rotarian since 2007 and Past President of the Rotary Club of Sandusky, Maris is a Paul Harris Fellow +5, has worked on both the 2015 and 2017 District 6600 Conference Committees, served as Sandusky Rotary Charitable Fund VP, and is a charter member of the Eastern Squadron of IYFR. In her year as President, Sandusky Rotary Club received a Presidential Citation, Club Builder Recognition, and, from Jennifer Jones and RI, the Significant Achievement Award.
Maris attended the 2014 & 2017 RI Conventions (Sydney and Atlanta), multiple District Assemblies, Grant Seminars, two Zone 28 & 29 Institutes, 3 All Ohio PETS, and as DGE, is on the 2017 ALL OH PETS Planning Committee. She was one of three Assistant Governors who led 4 District 6600 President Councils in a Shared Donation of a Refrigerated Truck for Second Harvest of North Central Ohio. The Refrigerated Truck which has on its sides a list of each of the clubs who participated as well as on its rear panel, a large Rotary Brand, now delivers Fresh Food to over 62000 Northern Ohio residents each year. In 2016-2017, Maris served on the 100 Year Foundation Wine Committee and was Chair for the 100 Year Celebration Foundation Dinner.
It is difficult to determine which personal passions take precedent, but it is not uncommon to find Maris totally immersed in her many Fantasy Football Leagues each fall and finding any way to get her Old English Sheep Dog and Kitten to co-exist all year long. Other interests are Golf, Horse Racing, Art, and Sailing.
BEVERLY GHENT-SKRZYNSKI, DISTRICT 6630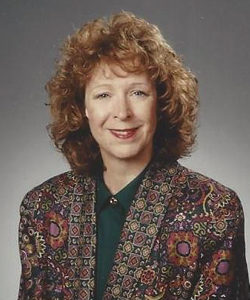 Beverly Ghent-Skrzynski was the 2015-16 president of the Rotary Club of Cleveland, having served for the previous 20 years as executive director/secretary of the club and its foundation. Prior to relocating to Cleveland in 1994, she was a career association executive, having held a number of managerial positions within the not-for-profit world as well as work on international meetings and conventions with Rotary International.
A native of Glen Ellyn, Illinois, Beverly was introduced to Rotary at an early age, when she started going to Rotary meetings with her father. As this was long before women were able to join Rotary, she had no way of knowing that she would spend a significant portion of her life connected in some way to Rotary. When she first relocated to Cleveland from Chicago, Beverly was a member of the Rotary Club of Berea and was elected vice president of the club for 1996-1997 and received her first Paul Harris Fellow recognition for her work with the Berea Rotaract Club.
Beverly has served on numerous District 6630 committees including A.Z. Baker Club Awards, Group Study Exchange, Ambassadorial Scholarship, District Assembly, Executive, Finance, Grant and Bylaws Committees, Meeting and Event Protocol Advisor, Co-chaired District Foundation Centennial Celebration and has served on several District Conference Planning Committees and as well as Chair, and for several years headed up the District Library and R.I. Information Committee. She also was an officer and a long-time member of the Rotary Large Club Conference.
One of her greatest honors was to serve as the spouse/partner to her husband, David T. Skrzynski, when he served as governor of District 6630 in 1998-1999. She has attended several All Ohio PETS meetings and most recently traveled to 16 of the last 20 Rotary International Conventions.
Beverly has attended 18 of the last 20 RI Zones 28-29 (formerly 27-28) Training and Rotary Institutes, was on the planning committee for 12 of them, and has been both a spouse/partner trainer and led sessions with the district trainers on hotel and contract negotiations. Beverly and her husband David were extremely honored to serve as co-general chairs for the Zones 28-29 Training and Rotary Institute for PRID Mike Johns in 2008.
Beverly attended both Ripon College and Indiana State University in pursuit of her B.A. in Social Work. She was one of the lead organizers for her club when they produced the 2010 and 2013 Cleveland Tall Ships Festivals, is a 2014 graduate of the FBI Citizen's Academy and when not volunteering or serving on other local boards, she feels blessed to be able to "Share Rotary" with her husband and cherishes her time with their grandson, Nick, and their niece and nephews.
Beverly and her husband are committed to The Rotary Foundation and are both Multiple Paul Harris Fellows and Major Donors. Although Beverly has an admitted passion for "all that is Rotary," she believes first and foremost in the strength of the Family of Rotary and the power of the individual Rotarian and their club - each one has a special gift to share in their calling to serve those less fortunate.
SCOTT SCHULICK, DISTRICT 6650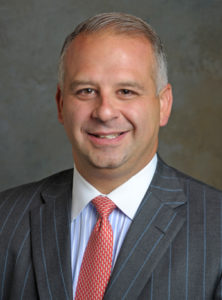 Scott Schulick is Vice-President/Investments and Portfolio Manager-Solutions Program for Stifel, Nicolaus & Co., Inc., Canfield, OH. In 1994, he began his career as a financial advisor with Butler Wick & Co., Inc., Youngstown, OH (acquired by Stifel Nicolaus in 2008). He also served as Vice President, Sr. Trust Investment Officer & Treasurer for Butler Wick Trust Company, overseeing the management of $1.2 billion assets under management. Scott earned a Bachelor of Science in Business Administration majoring in Accounting in 1994, and a Master of Business Administration degree with a concentration in Finance in 1996, both from Youngstown State University. He is an Accredited Investment Fiduciary (AIF).
Scott has been active in numerous civic boards and committees throughout his career. He served as President of the Rotary Club of Youngstown, in 2003-04 and 2013-14, where he is also a multiple Paul Harris Fellow and Benefactor of The Rotary Foundation. He served as an Assistant Governor for District 6650 from 2015-17. He also chairs the board of directors of Ursuline High School, and serves as a trustee for the Eastern Ohio Education Partnership, Mahoning Valley Historical Society and B.F. Wirt Museum Fund, Youngstown Cityscape, Community Corrections Association, Akron Children's Hospital Community Leadership Council, Ursuline Ministries, and The YSU Paula & Anthony Rich Center for the Study & Treatment of Autism Advisory Board. He has been a part-time finance faculty member of the Lariccia School of Accounting and Finance at the Youngstown State University Williamson College of Business Administration since 1998, and has also served as an adjunct professor of finance at Walsh University in North Canton, OH.
Governor Bob Taft appointed Scott a member of the Youngstown State University Board of Trustees from 2004-13, where he served as Chairman of the Board from 2008-11. During his tenure, he chaired the Presidential Search Advisory Committee, and the Investment, Audit, Finance & Facilities, and University Affairs Committees. He is Past President of The Penguin Club, the booster organization for Youngstown State University Athletics. He is a past board member of the Youngstown State University Foundation, and served on its investment committee from 2007-11. He also is a former trustee of the YSU Research Foundation and YSU Alumni Society. The YSU Williamson College of Business Administration honored him as one of the first recipients of the Distinguished Alumnus Award (Recent Alumnus) in 1997. At YSU, he has been inducted as an honorary or distinguished alumnus member of YSU's Phi Kappa Phi, Beta Gamma Sigma, Omicron Delta Kappa, and the Golden Key National Honor Society.
Scott is an active member of Our Lady of Mount Carmel Church in Youngstown, OH, where he serves as Lay Leader of Prayer commissioned by the Diocese of Youngstown, and a Lector. Additionally, he serves as a member of the Finance Council and Knights of Columbus. He is an Associate of the Ursuline Sisters of Youngstown and member of the Oblate Sisters of the Sacred Heart of Jesus Auxiliary.
Past activities include serving as Chairperson of the Investment Committee of the Community Foundation of Mahoning Valley from its inception in 2000 through 2011. He is a graduate of Leadership Mahoning Valley, Class of 2000, and received the Community Leadership Association Distinguished Leadership Award in 2008. In 2005, Scott was recognized as one of the five MVP's of the inaugural "40 Under 40 Awards" sponsored by the Community Foundation of Mahoning Valley and the Mahoning Valley Professional 20/30 Club. Ursuline High School recognized Scott with its Distinguished Alumnus Award in 2011. The Better Business Bureau presented Scott with the Torch Award for Civic Leadership in 2015. He is also past chairperson of the board of directors of Wick Neighbors, Inc., a community development corporation, a former member of the Mill Creek MetroParks Board of Commissioners, the Board of Directors for Mercy Health-Youngstown and The Community Corporation/Youngstown Mahoning Valley United Way Board of Trustees.
BILL SHULA, DISTRICT 6670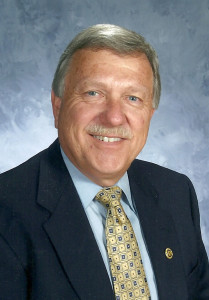 William P. Shula  Bill is a member of the Rotary Club of Cincinnati and was previously the District 6670 Governor in 2015-16.
He began his Rotary membership in the Downtown Peoria, Illinois Club in 2000. He has served on several Cincinnati Rotary Club Committees including Finance, Classification, Jefferson Award and Strategic Planning. He was Treasurer for 2008-09, and President in 2009-10. He is a Rotary International Major Donor, a member of the Paul Harris Society, and member of Cincinnati Legacy Circle. He is an avid supporter of the Rotary International mission to eradicate polio.
He enjoys the International focus of Rotary evidenced by attending RI conventions in Birmingham, England, New Orleans and Sydney, Australia. In 2010, he coordinated the raising of $15,000 in Cincinnati for Shelter Boxes to assist with the disaster in Haiti.
Bill has served on several District 6670 committees: Interact, Club Expansion, District Conference, Four Way Test Speech Contest, Strategic Planning, Finance, Nominating, District Trainer, Policies and Procedures, All-Ohio PETS, and Foundation. Since 2012 he has served as Assistant Governor for five area Rotary Clubs, District Governor Nominee, and District Governor Elect.
CRAIG MAXEY, DISTRICT 6690
Craig Maxey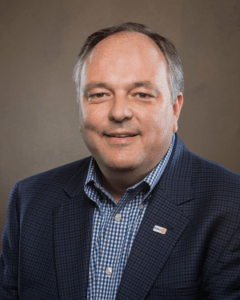 has been a proud Rotarian since 2009. He is a member of the Rotary Club of Reynoldsburg-Pickerington. Craig was the first two-time President for the club, serving in 2012-2013 and again 2013-2014. Craig has served on the Board of Directors since he joined in 2009 and was named Rotarian of the year in 2010. He is a multiple Paul Harris Fellow and Paul Harris Society Member.
Craig's District involvement includes serving on four District Conference Committees, the District Budget Committee, Assistant District Governor, Assistant District Governor Coordinator, All Ohio P.E.T.S. Committee Member, District Strategic Plan Committee Member, North American Youth Exchange Network Conference Committee and RYLA Chairman.
Craig is very involved in his hometown community of Pickerington, Ohio. He has served as City Councilman, Planning and Zoning Board Member, Pickerington Education Foundation Board Member, Pickerington Parks and Recreation Board Member, Chairman of the Tyler's Light Executive Board (an organization formed to educate the community on drug abuse and prevention), Pickerington Lions Club Member and Sons of the American Legion. An avid fundraiser, Craig has raised thousands of dollars for several community organizations. He was named "Hometown Hero" in 2012 for his contributions to the Pickerington Community.
Craig is a Political Consultant and owns Target Business Services – a printing, direct mail, promotional products and graphic design company in Pickerington, Ohio.
Craig has been married to the lovely and enchanting Renate Maxey for 14 years. They enjoy entertaining, gardening, traveling and not taking life too seriously.