DIANA SAVAGE, DISTRICT 6600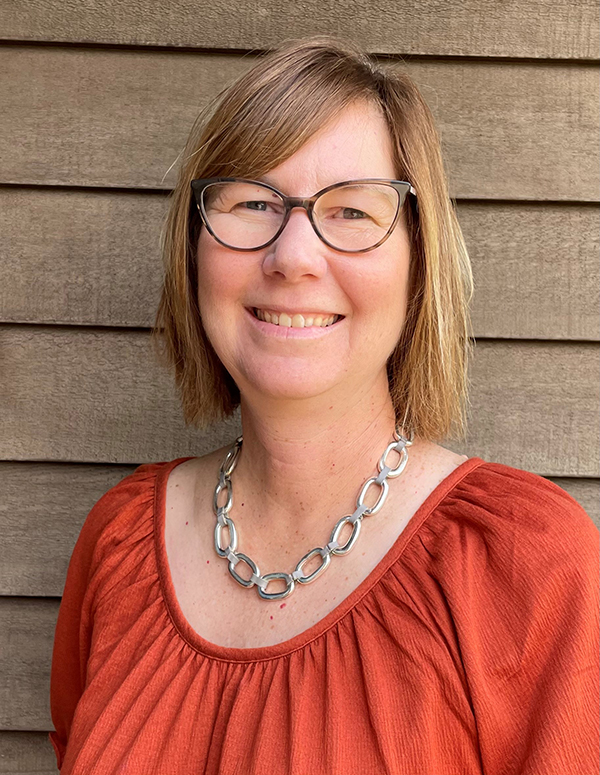 Diana Savage has been a Rotarian since 2008 in her hometown of Bryan, OH. Diana retired from Bryan City Schools in December, 2020, where she had served as Superintendent for the past 12 years. Previously, she taught high school business education at both Bryan City and Swanton Local Schools. She now is spending her time traveling to visit with her children and working as the Business Development Director and Educational Consultant for Beilharz Architects in Defiance, OH.
During her time in Rotary, Diana has served her club as annual auction chair, Foundation chair, President (2017), and board member. Diana began serving the District as Assistant District Governor for Area 1 in 2018. Diana is a proud Rotary Reader for her school district. Rotary Readers partner with a classroom teacher for the school year. Each week, Rotary members visit and work with students individually, in small groups, or read to the entire class. She is a Paul Harris plus three Fellow.
Diana resides in Bryan, OH with her husband, Chad, and favorite dog, Saban. Her son, Tory, resides in Alexandria, VA and is also a member of Rotary. Her daughter, Trista, recently moved to Indianapolis to begin her education career. Diana enjoys flipping homes, scrapbooking, and attending athletic events, especially college football - ROLLTIDE! Diana is looking forward to serving as District Governor in 2022-2023.
DAVID ELLIS JONES, DISTRICT 6630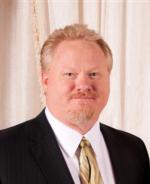 David Ellis Jones David Jones was born in Albuquerque, New Mexico. As a military BRAT, David had the opportunity to live in 5 States and 4 countries; Spain, Japan, Germany and England. Graduating from Upper Heyford American High School in England. David moved back to Ohio from Washington State and he completed his undergraduate work in mathematics education from Capital University. David attended and received a Master's in Educational Administration, a Master's in Curriculum and Instruction and his school Superintendents License from Ashland University. David was an Adjunct Professor for Ashland University, taught high school math at Madison Local Schools and Ontario Local Schools in Richland County Ohio. David worked as the Director of Building Operations and Technology for the Summit Educational Service Center in Summit County Ohio before retiring after 32 years in education.
David is married to Georgeann, a native of Akron, who is a teacher at Canton City Schools and owns Christian James Salon in Cuyahoga Falls. They reside in Stow and have four adult Children. David is a member of the Northampton-Cuyahoga Valley Rotary Club and served as Club President; he is a member of the Club's Board of Directors, Scholarship Committee, Foundation chair and Grant Committee. At the district level, David is an alumnus of LEADERSHIP 6630 Class of 2016 and served as the Districts Foundation Stewardship chair. David served as the "On to Hamburg", "On to Honolulu" and now serves as the "On to Taipei chair for the RI International Convention, and continues to serve on the Planning Committee for the District Conference of Clubs.
David is proud and honored to serve as the District 6630 Governor for the 2022-2023 Rotary Year. He is excited to work with all of the Clubs and Rotarians of the District on club membership, strengthening the connections between the Rotary, Interact and Rotaract. David stated, "I am excited to be a part of an extremely talented leadership team and will continue the proud tradition of those who put "Service Above Self."
MICHELLE CHARLES, DISTRICT 6650
Michelle Charles is the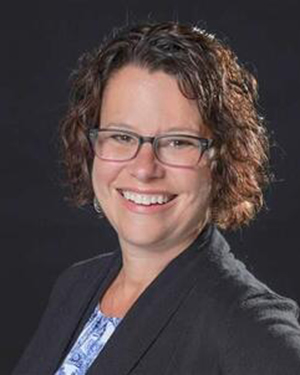 President & CEO of the Canton Symphony. During her tenure, the symphony has commissioned and co-commissioned six new works for orchestra. The Symphony has collaborated with such world-renowned artists as Andre Watts, Sylvia McNair, Menahem Pressler, Wu Man, Joshua Roman and Béla Fleck and have partnered with other organizations including Stark Parks, McKinley Presidential Library & Museum, the Bluecoats Drum & Bugle Corps, the Professional Football Hall of Fame, the Cleveland International Piano Competition and the Dancing Wheels Company and School.
Michelle has created innovative programming including collaborations with local artists through the groundbreaking Divergent Sound Series in partnership with 91.3 The Summit. Her outside-of-the-box programming ideas have drawn new audiences to concerts and has helped the organization receive national attention.
Michelle is a Past President of the Rotary Club of Canton and is currently chair of the Pack the Bus program.
She currently serves on the board of The Friends of the Summit (91.3 FM) as Treasurer. She was a member of the 27th Class of Leadership Stark County, and in 2016, she was chosen to be a part of the Sisters of Charity Leadership Forum. In 2012, she was honored to be named one of the Twenty Under 40 and in 2018 was inducted to the YWCA of Stark County's Women's Hall of Fame.
Michelle lives with her new husband James (J.C.) and their combined family of 6 boys and 2 golden retrievers.
FRANK SCOTT, DISTRICT 6670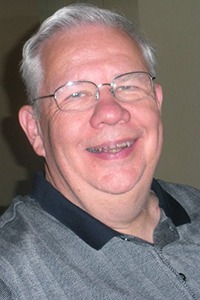 Frank Scott has been involved in Rotary since March, 2007. When I joined my club, my sponsor told me to look at the organization chart, and if I found an area I would like for participation, choose it and let him know. Little did I know that I would become Chair of The Rotary International Foundation Committee in our club. In my profession as an Investment Advisor I have been involved in raising funds for charitable purposes for years.
One of the reasons that I joined Rotary was the realization that there was an organization in our world that was working on the eradication of polio. I knew that I could not do it alone. My dollars would go so much farther with The Rotary Foundation. During the 100th Anniversary Year of our Rotary Club of Dayton, I had the great honor to be Club President. We had a great celebration and presented a check for $100,000 to Five Rivers Metro Parks to create a kayak entry point in one of our local parks so that a kayaker could come downtown on the river. It was the first one of 4 entry points that would be built.
In our club the progression is from Vice President to President Elect to President to Immediate Past President and each role has certain responsibilities. Finally, I began to learn about Rotary. I was asked to be an Assistant Governor and I got to know other clubs in our District as well as the District Leadership. In 2016 I was asked to be the District Rotary Foundation Chair for 3 years. I really began to know fellow Rotarians in the District in this role. I was asked to renew for another 3 years until 2022. On July 1, 2022 I will become District Governor for District 6670. I have attended The Rotary International Convention in Los Angeles, and in Atlanta. I also enjoyed the Virtual Convention this year. I attended the Zone Summit in Fort Wayne in 2019. I have served Rotary as Club Foundation Chair 2007; Past Club President 2012 2013 Assistant District Governor 2013 to 2016; District Rotary Foundation Chair 2016 2019; Rotary Leadership Institute Graduate October 2017; Assistant District Governor 2017 2020; District Rotary Foundation Chair 2019 2022; District Membership Committee Member 2018-2020; District Grant Sub-Committee Member 2019 2022; District Peace Scholarship Chair 2019 2020; District Governor Nominee Designate 2020; District Governor Nominee 2020 2021; District Governor Elect 2021 2022; District Governor 2022 2023.
PRICE FINLEY, DISTRICT 6690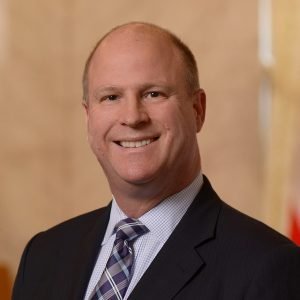 Price Finley became a Rotarian in 2005, shortly after a partner and mentor at his law firm, Bricker & Eckler, invited him to a meeting. During his 15 years as a member of the Rotary Club of Upper Arlington, Price has served on the board of directors, the community service committee, the program committee, the Northwest volunteer of the year committee, the West Broad Elementary committee, the sergeant-at-arms committee, and the club foundation committee, and has chaired the club's fundraiser committee, world service committee, and district conference planning committee. Price served as Club President in 2013-14.
In July 2016, Price's Rotary service expanded to the district level when he began serving as District 6690 Rotary Foundation Chair, a position he held through June 2020. During these four years, District 6690 Rotarians contributed to the Annual Fund and PolioPlus Fund at or near record levels. At the district level, Price has also been integrally involved in planning and coordinating the District's "Pre-PETS," and has contributed to All-Ohio PETS. Price is a proud member of the Paul Harris Society.
Rotary has led Price outside his local community to the state of Solola, Guatemala (in the western highlands of Guatemala) twice to visit the Upper Arlington Rotary Club's international project in cooperation with Mayan Families Foundation. This project is responsible for the investment of over $1 million by clubs, the district, and individual Rotarians over a nine-year period, including the establishment of a trade school focused on carpentry, sewing and computer skills – a project that was funded by a Rotary Foundation Global Grant in 2013. Price has attended two RI conventions (2013 in Lisbon and 2017 in Atlanta).
In 2017, The Rotary Club of Upper Arlington honored Price with its Service Above Self Award. In that same year, he received The Rotary Foundation Citation for Meritorious Service.
Price received his BA in political science from Capital University, where he was a four-year letter winner for football, and his MBA and law degree from The Ohio State University.
Price has been a lawyer practicing with Bricker & Eckler (Columbus office) for 30 years. His experience is in all areas of public finance, helping communities finance critical infrastructure improvements. He also has substantial experience in the use of various economic development tools, representing local governments and developers. Price is a member of the National Association of Bond Lawyers, the Council of Development Finance Agencies ("CDFA," for which he currently serves on the board of directors and executive committee), other economic development and finance trade associations, First Community Church, The Burkhart Center, and is a volunteer with New Life Community Outreach. Price is listed on the Best Lawyers in America and received the CDFA Ohio Financing Roundtable Excellence Award: Leadership, in 2014.
Price lives in Upper Arlington with his wife, Alice, who is the Executive Director of the Upper Arlington Education Foundation. They have two sons who are creatives – Rees, a musician who lives in Los Angeles, and Perry, a filmmaker and college student who is currently living in Columbus.