Breaking Boundaries: Inspire - Collaborate - Lead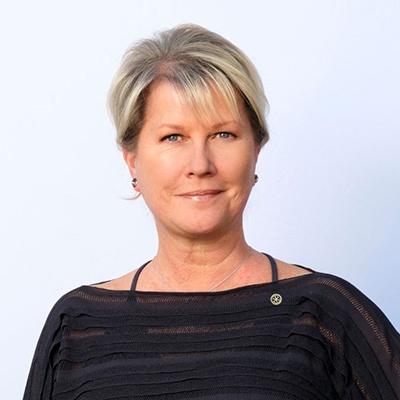 "You don't imagine yesterday, you imagine tomorrow."
Jennifer E. Jones
President-elect, Rotary International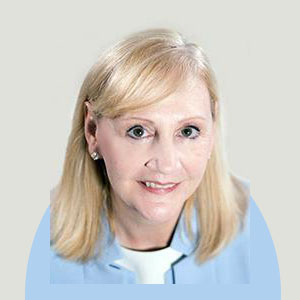 The Power of We is Within Us All.
Elizabeth Usovicz
Director Zones 30-31, Rotary International, 2021-2023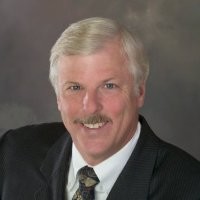 ...by involving new members in meaningful ways is essential to their retention
John Blount
Past Director Zones 26-27, Rotary International
She used her raw courage to row the Atlantic, to make sure people have clean water to drink.
Katie Spotz
endurance athlete, charitable ambassador, author and world-record holder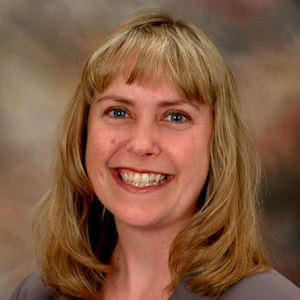 M.J. Clark
Senior Leadership Consultant, Integrated Leadership Systems
Presidents-Elect - FRIDAY
2:00 - 6:00 pm
2nd Floor Common Area

Registration


Pick-up Information, Materials, and Badges
5:00 – 6:30 pm
Fellowship Time
2nd Floor Common Area

Visit the Rotary Project Displays and Vendors

Cash Bar

6:30 – 8:30 pm
Opening General Session
Woody Hayes Ballroom A-B-C-D-E

All Attendees - SEATING BY DISTRICT

Convener– Carol Hughes, General Chair

Flag Ceremony

Pledge of Allegiance – Jim Duke, DGE District 6600

Moment of Inspiration – David Uhl, DGE District 6690

-----DINNER-----

Speaker Introduction – Doug Buchy, DGE District 6670

Keynote Speaker -
Jason Browne
Public speaker, award-winning radio host, Facebook Gaming partner, consultant & passionate Rotarian.

Closing Remarks

8:30 – 10:30 pm
All Ohio P.E.T.S. Hospitality Suites by District
Presidents-Elect - SATURDAY
7:00 – 8:00 am
2nd Floor Common Area

Woody Hayes Ballroom A-B-C-D-E

Continental Breakfast
All Attendees - OPEN SEATING

8:00 - 9:10 am
General Session II
Woody Hayes Ballroom A-B-C-D-E

All Attendees - OPEN SEATING

Convener and Welcome – David Uhl, PDG District 6690

Pledge of Allegiance –
Julie Bandle, DGE District 6630

Moment of Inspiration –
Doug Buchy, DGE District 6670

Keynote Speaker Introduction –
Jim Duke, DGE District 6600

Keynote Speaker -
John Blount Past Director, Rotary International
Getting ready for your year.

Announcements

9:10 – 9:30 am
Comfort Break

9:30 - 10:30 am
2nd and 3rd floor Meeting Rooms

PE and AG Educational Session #1
– Innovation
By random selection in Assigned Rooms
Refer to name badge for room assignment

10:30 - 10:45 am
Break

Transition to Session #2

10:45 - 11:45 am
2nd and 3rd floor Meeting Rooms

PE and AG Educational Session #2
– Collaboration
By random selection in Assigned Rooms
Refer to name badge for room assignment

11:45 - 12:15 pm
Transit to Lunch
12:15 - 2:00 pm
General Session III - Lunch
Woody Hayes Ballroom A-B-C-D-E

All Attendees - OPEN SEATING

Convener– Julie Bandle, DGE District 6630

Speaker –
Beth Stubbs, RI Director Elect, Zones 30 & 31
"Welcoming message"

LUNCH

Speaker Introduction – Doug Buchy, DGE District 6670

Keynote Speaker –
Mike Kelly, PDG 2013-14 District 6670 and Leadership Consultant
"Prepare for Leadership"

Announcements

2:00 - 2:15 pm
Comfort Break

Transition to Session #3

2:15 - 3:15 pm
2nd and 3rd floor Meeting Rooms

PE Educational Session #3
– Inspiration
By club size in Assigned Rooms
Refer to name badge for room assignment

3:15 - 3:30 pm
Comfort Break

Transition to Facilitated Session #4

3:30 - 4:30 pm
Afternoon General Session
Woody Hayes Ballroom A-B-C-D-E

All Attendees - OPEN SEATING

Presentations by Rotary representatives covering Membership, Rotary Foundation and Public Image
Haris Sofradzija, Dan Ryan and Laura Carie

Speaker Introduction – Julie Bandle, DGE District 6630

Keynote Speaker –
Jenny Stotts, Assistant Rotary Coordinator, Zones 30
"Your Rotary Happy"

Announcements

4:30 - 4:45 pm
Comfort Break

Transit to Your District Meeting Room

4:45 - 5:15 pm
3rd floor Meeting Rooms

– District Meeting Wrap Up

District 6600 - Room 30
District 6630 - Room 32
District 6650 - Room 33
District 6670 - Room 34
District 6690 - Executive Mtg Rm (3rd floor)

5:15 - 5:45 pm
Rest, Relax, Refresh and Change for the Evening
5:45 - 6:30 pm
Networking and Fellowship
2nd Floor Common Area

-- Time to Visit with Vendors
-- Reception and Fellowship Time

Cash Bar

6:30 - 8:30 pm
General Session IV - Closing Dinner
Woody Hayes Ballroom A-B-C-D-E

All Attendees - SEATING BY DISTRICT

Convener– Dave Jones, DG District 6630

Moment of Inspiration – David Uhl, DGE District 6690

RI Ceremonial Toasts
Canada - Julie Bandle, DGE 6630
Scotland - Doug Buchy, DGE 6670
Australia - DGE Jim Duke, 6600
Rotary International - Rich Tirpak, DGE 6650
United States -- David Uhl, DGE 6690

-----DINNER-----

Recognition and Thank You– Carol Hughes, AOP General Chair, District 6670

Speaker Introduction – Carol Hughes, PDG District 6670

Rotary International Speaker -
Gordon McInally President Elect, Rotary International"Create Hope in the World"

Presidents-Elect Commissioning Ceremony -
Gordon McInally

Pinning ceremony will be conducted within each district grouping by their District Governor Elect and Assistant Governors

Farewell Song - David Perkins, PDG District 6600
"Let There be Peace on Earth"

District group photos will follow.

8:30 - 10:30 pm
All Ohio P.E.T.S. Hospitality Suites by District
Assistant Governors - SATURDAY
TIME
SESSION
9:30 - 10:30 am
2nd and 3rd floor Meeting Rooms

PE and AG Educational Session #1
– Innovation
By random selection in Assigned Rooms
Refer to name badge for room assignment

10:45 - 11:45 am
2nd and 3rd floor Meeting Rooms

PE and AG Educational Session #2
– Collaboration
By random selection in Assigned Rooms
Refer to name badge for room assignment

12:15 – 2:00 pm
Lunch
2nd Floor Woody Hayes Ballroom A-B-C-D-E
Keynote Address;M.J. Clark, Senior Leadership Consultant
2:15 – 3:15 pm
2nd and 3rd floor Meeting Rooms

AG Session
– Meeting with RI Senior Leaders for Q&A

Refer to name badge for room assignment

3:30 – 4:30 pm
Afternoon AG Session 4
Room 30
Final Details for AGs
4:45 - 5:00 pm
3rd floor Meeting Rooms

– District Meeting Wrap Up


District 6600 - Room 30
District 6630 - Room 32
District 6650 - Room 33
District 6670 - Room 34
District 6690 - Executive Mtg Rm (3rd floor)
5:00 – 8:30 pm
Reception and Dinner
2nd Floor Woody Hayes Ballroom A-B-C-D-E

Keynote Speaker:
Gordon McInally
President Elect, Rotary International