KEITH HODKINSON, DISTRICT 6600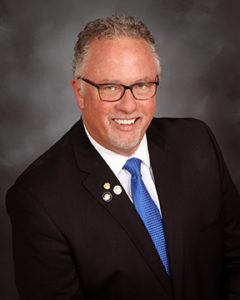 Keith Hodkinson has been a Rotarian for 36 years. In that time, he has served as President of the Tiffin Club twice (the only person in the history of the club to do so) in 1997-1998 and then again in 2012-2013. He is a Paul Harris Fellow Plus One.
In 1984, Keith helped develop the Tiffin Rotary Community Auction, a locally televised auction that raises money for the local Tiffin Rotary Foundation and Rotary International. In it's 33 years the auction has raised over $750,000 for both local and international efforts.
He attended his first district conference in the spring of 2012 in Toledo where he admits it was there that he finally understood what being a member of Rotary really meant. He now says "I've been in Rotary for 36 years but I've only been a Rotarian for 7 years."
At that conference he heard presentations by global leaders of Rotary International and by individuals that had been affected by Rotary's help in water and sanitation projects. He also met RI Board Member Jennifer Jones for the first time. "Her dedication to the greater cause was infectious", Keith said.
As president of the Tiffin club for the second time in 2012-2013, Keith kicked off a program called the Rotary Technology Initiative where the club purchased 30 iPads and charging unit security cart to be used in place of textbooks at the Tiffin Middle School for science classes. Each iPad proudly carried the Rotary logo.
In 2014, as past president, he helped encourage the club to move into supporting major international efforts. In January, 2015 Keith and 8 other Rotarians went to San Pedro Sula, Honduras and began a week long mission trip working with teenage girls at a small, local orphanage repairing toilets, water pumps, computers, windows and general construction. Even though there was a language barrier, Keith walked away committed to the Rotary way.
Locally, Keith has a great love of rescue dogs and was the chief developer of the Tiffin Bark Park project, a 1.5 acre off leash dog park in Tiffin that in one year has grown to over 400 registered users. He serves as the non-profit corporation's president, raising funds for the park's on-going maintenance and improvement.
Keith is single and the father of 3 adult sons. He resides in Tiffin, Ohio with Ringo, a 9 year old border collie/beagle rescue.
PATRICIA MYERS, DISTRICT 6630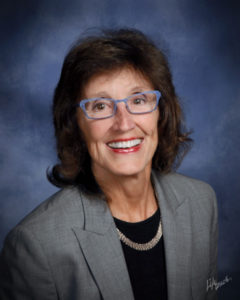 Pat Myers grew up in Ohio, earning a degree in social work from the Kent State University Honors College, where she still serves on the Alumni Board, and an MBA from the McLaren College of Business at the University of San Francisco.
Her career included, Director of The Habilitation Center, Grants Manager of the State of Florida, established and served as board member of The Florida Institute of Governments, and executive director of Foundation, Development and Government at Palm Beach Community College and for the Community College System of Florida. In 1990, she was asked to return to KSU to lead a foundation and corporation grants campaign and for 20 years to be the KSU Legislative Agent for the eight-campus system, and four years as loaned executive to the Chancellor of The University System of Ohio.
She volunteered on boards of many non-profits, including Girl Scout leader for seven years, on the boards of Western Reserve Girl Scout Council and Hudson Community Foundation.
She also served on Florida Arts Council as chair, Florida Philharmonic, Florida Ballet and founding member of the Palm Beach County Council of the Arts and the Kravis Center for the Arts.
She joined Hudson Rotary in 1990 and is a founding member of Hudson Clocktower Rotary. It established Leadership Hudson and Junior Leadership Hudson, where Pat continues to serve on the board. She serves on the District LEAD, Conference, Grants, Membership, Board, Finance, Assistant Governor, ALL Ohio Pets, Youth Safety Committees. She was Assistant Governor of The North Summit Cluster of Clubs for three years.
Pat and her partner, John Laird, love and enjoy their children and grandchildren and serve as deacons at their church. They also were very involved in establishing the Students with a Goal program in the Summit Lake neighborhood in Akron. John was treasurer of the Board and Pat a tutor.
John also is a member of Hudson Clocktower Rotary and serves as Foundation and Finance chair. They have attended three Rotary International Conventions, six All Ohio Pets, district conferences, four Zone Institutes, and the Summer Leadership Seminar.
Pat is honored and humbled to serve with so many fellow Rotarians who are using their skills to actively bring change in order to meet the needs in others' lives, in our communities and around the globe.
LINDA HENDERSON, DISTRICT 6650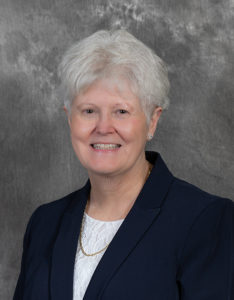 Linda Henderson is a native of East Liverpool, Ohio. She holds a Bachelor of Science from Kent State University and a Master of Education from Youngstown State University. She taught English, Speech, Drama and Reading in the East Liverpool City School District for twenty-six years, She served as Assistant Principal and Principal of East Liverpool High School, Federal Programs Coordinator, and Principal of Westgate Middle School, during the last thirteen years of her career in the district. She retired from the school district in 2013. In addition, Linda is an adjunct professor at Kent State University, East Liverpool Campus. Her professional organizations include the Ohio Education Association, National Education Association, Ohio Association of Secondary School Administrators, and The Ohio Association of Administrators of State and Federal Programs.
Locally, Linda is involved in her community as a member of St. John Lutheran Church where she is a member of the Church Council, the Choir, the Capital Fund Raising Committee, and the Constitution Committee. She has served on Task Force Fawcett as chair of the Activities Committee and the Board of Trustees of the East Liverpool Area Chamber of Commerce. Currently she serves on the Advisory Board to Kent State University, East Liverpool Campus, The Board of the HHH Foundation, and The Scholars Committee of East Liverpool City Schools Foundation. She is a member of The New Century Club and The Monday Literary Club. She volunteers at the East Liverpool Community and Learning Center.
Linda joined the East Liverpool Rotary Club in 2005. In the East Liverpool Club, she has been the chairperson of the Youth Exchange Committee, the Membership Committee, and the Foundation Committee. She is also a Paul Harris Fellow. She was the President of The East Liverpool Club in 2014-2015 when the club raised $173,000 to refurbish the municipal pool at Thompson Park. For this project the club was awarded a Rotary International Significant Achievement Award for Community Service. She has also served on the district Training Committee.
Linda and her husband Fred live in East Liverpool, Ohio. They have two grown daughters, Lori Price (Bruce) of Snohomish, Washington and Heather Keeton (Vince) of Newport, Tennessee . They also have five grandchildren and four great grand child.
GREGORY BIRKEMEYER, DISTRICT 6670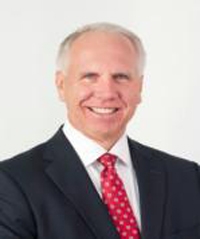 Greg Birkemeyer joined the Rotary Club of Dayton in 2006 and served as Club President 2013–2014. He also served two years as club treasurer, two years on the club's foundation board, and two years as chair of the club's committee responsible for acclimating new members to the club. He also served on the Club's Centennial celebration and Centennial Project committees. Greg is currently District 6670's District Governor Nominee and will serve as District Governor in 2020-2021.
Greg served as Assistant District Governor 2014–2017, District Trainer 2017–2018 and is currently the District Grants Subcommittee Chair. He served as member of the 2017 All-Ohio PETS Steering Committee and is again serving on the 2019 Committee. Greg also served as a judge for the District's 2018 4- Way Speech Contest. Greg is a multiple Paul Harris Fellow. Greg was fortunate to attend Rotary International Conferences in Lisbon Portugal (2013) and Atlanta (2017). Greg is inspired by Rotarians committed to improving the lives of others and our communities both locally and internationally. Greg is especially inspired by Rotarians around the world working to eradicate polio as he was very close to an aunt who was unable to walk after contracting polio when she was only two years old.
Greg was born and raised in Glandorf, Ohio. Thereafter he obtained his Bachelor of Science degree in Business Administration from Bowling Green State University. While at BGSU Greg met Peg, his wife of 34 years. Greg and Peg live in Beavercreek and have 2 children and 3 grandsons. Employed by USI Insurance Services in Dayton, Greg provides property and casualty risk management consulting and insurance placements for commercial businesses.
Prior to joining USI in 2000, Greg spent 18 years in various insurance company claim management positions. Greg holds the Chartered Property Casualty Underwriter (CPCU) and Associate in Claims (AIC) professional insurance designations. Greg has served as a board member and finance committee member of Family Services in Dayton and as a member for the Dayton Area Chamber of Commerce Safety Committee.
STEVEN HEISER, DISTRICT 6690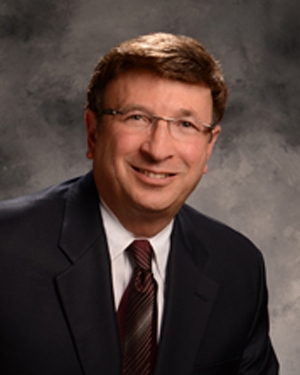 Steve Heiser became a member of Columbus Rotary in July 1998. At the Club level, he has chaired numerous committees, including Columbus Rotary's Adopt-a-School, Vocational Services, Trade Fair, and Dictionary Project Committees, while also a member of the International and Public Image Committees. His Club has awarded him their Service Above Self Award for Vocational Service in 2006. He has attended three (3) RI Conventions (2005 in Chicago, 2013 in Lisbon, and 2017 in Atlanta) and has traveled to Nairobi, Kenya with other Columbus Rotarians to visit their Club's project, Rafiki, an orphanage/village and school for children whose parents have AIDS. He was elected to the Columbus Rotary Board and began his Board service in July 2010 and was elected to the position of Vice President Nominee, putting him in the chairs to be President, in December of 2010, finally assuming the position of Club President in July 2013.
At the District level, he served on the District Membership committee for 5 years, from 2008 to 2012, chairing the committee during DG Calvin Gebhart's and DG Brent Rosenthal's years. During the 2009-2010 Rotary Year, he was honored to receive a Governor's award from DG Ram Gawande for being the liaison from Columbus Rotary who oversaw the founding of the Clintonville Rotary Club. In 2016, he began serving as an Assistant Governor to four (4) Clubs in District 6690. Also, in Rotary Year 2016-17, he coordinated District 6690's efforts to register their Rotarians for the 2017 Foundation Centennial Rotary International Convention in Atlanta, to coordinate their efforts to fill the room block of 100 rooms (which they were able to do), and to organize the District Event at the Convention. Currently, he is organizing the District Event for the 2018 Toronto RI Convention, with assistance from Assistant Governor Maryjane Shackelford. He is a member of the Paul Harris Society and an annual contributor to Polio Plus.
Steve graduated from Swarthmore College with a degree in Political Science, played collegiate baseball four (4) years, and has also received a Master's in City and Regional Planning, a Master's in Public Administration, both from The Ohio State University, and a law degree from Capital University Law School, then passing the Ohio State Bar Exam in 1979. Steve has served as President of SE, Inc., a community mental health center in Central Ohio, on the Columbus Realtors' Board, and currently serves on the Board of the Columbus Jewish Foundation.
Professionally, he is a commercial real estate agent with SVN Wilson Commercial, LLC.
His wife, Karen, to whom he has been married 40 years, is the Vice President of Education at Nationwide Children's Hospital in Columbus. Their eldest child, Bill, his wife Nora, and son, Marvin, live in Oakland, California; Ken, their next eldest, lives in Tokyo, Japan with his wife, Sofia, and their two sons, Lorenzo and Maxi; and their youngest, Blair, and her husband, Chris, reside in Brooklyn, NY and Bradley Beach, NJ.