A WARM WELCOME TO THE CLASS OF 2024-2025



All-Ohio Presidents-Elect Training Seminar is a multi-district P.E.T.S. training seminar supporting the five Rotary Districts in Ohio. It serves all of the Rotary Clubs in Ohio — more than 250 clubs. This event brings together the club and district officers for inspiration, education and fellowship opportunities. There are almost 550 participants.
During the weekend you will meet your fellow Presidents-Elect classmates and develop new and lasting friendships, and of course learn about the operations of a successful Rotary Club.
You will hear presentations by Rotary leaders. You will participate in discussions led by the workshop facilitators, all of whom were outstanding club presidents. You will meet the leaders of your district. Your District Governor-elect, aided by your assistant governors, will conduct special district meetings.
The entire program is designed so you can JOIN LEADERS – EXCHANGE IDEAS - TAKE ACTION during your year as successful club president.
RI President-elect Stephanie A. Urchick theme for 2024-25; to be announced January 2024.

Info on the Role of Club President from RI
Check our latest array of updated training manuals at My Rotary.
As president, you lead and motivate your club, ensuring that club members feel valuable, inspired, and connected to each other.
What you do
Preside over club and board meetings
Appoint committee chairs and members
Conduct club assemblies
Create a budget and manage club finances, including an annual audit
Develop a safe environment for youth participants
Work with your district governor and assistant governor
How to prepare
The year of planning before you take office is crucial to achieving the objectives you set out for your club. As president-elect, you work with your assistant governor and incoming leadership team to set annual goals that support your club's strategic plan. In this year you should:
Assess your club's strengths, weaknesses, opportunities, and risks in order to set goals
Develop an action plan for your annual goals, which support long-term achievements
Appoint committee chairs
Ensure continuity in leadership and service projects
Attend presidents-elect training seminar
Attend district training assembly
Resources & reference
The new Learning Center
Each club officer role now has a learning plan that includes updated materials and manuals. Club presidents will find a manual for their role in the Learning Center. Manuals for the other seven club positions have been divided into multiple courses, each about one topic, to make it easy to find — and learn — what you need to know. Be sure to promote these new resources to club officers:
Club President Basics
Club Secretary Basics
Club Treasurer Basics
Club Membership Committee Basics
Club Administration Committee Basics
Club Public Image Committee Basics
Club Service Projects Committee Basics
Club Rotary Foundation Committee Basics
If you bookmarked the old Learning Center address, you'll need to update it so you can quickly navigate to the new site, Rotary.org/learn.
Online learning for participants
Before your next in-person training, have participants complete one or more of the courses in the Learning Center. Not only will it help them prepare for your event, but it will also let them learn at their own pace. If you want to confirm that they took the recommended courses, ask them to email you their certificates of completion.
Here are a few courses to consider:
Rotary Club Central Resources includes a video and how-to guides for setting goals and understanding trends.
Rotary Foundation Basics explains the Foundation and its programs, grants, and funds. updated
Rotary's Areas of Focus outlines goals, projects, and resources for each of Rotary's areas of focus.
Membership courses promote new strategies for recruiting members and enhancing clubs.
Explore the Learning Center course catalog for more tools, presentations, and worksheets that can supplement your training agenda.
VENDORS
Russell-Hampton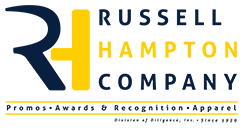 District and Club Database

ClubRunner

RI CONVENTION
May 2024

World Water Summit
The Rotary Foundation

Ohio Rotary License Plates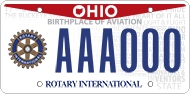 ShelterBox USA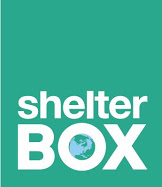 Disaster Aid USA